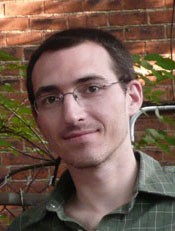 Michael  J  Reddoch 
Title:  Visiting Assistant Professor
Office:  301  Blegen Library
Tel: 513-556-3050
Email: 

I teach Greek and Latin at all levels as well as courses on classical civilization, mythology, and social history. Broadly speaking, my research focuses on Greek literature, ancient philosophy, and the reception of Greek literature and philosophy by early Jewish and Christian authors. In particular, I am interested in the use of allegory by ancient readers of Homer and the Bible. My dissertation deals with the Hellenistic Jewish author Philo of Alexandria and his two treatises on dreams. I examine the impact of Greek philosophy on his classification of dreams and its relation to his allegorical interpretation. I am currently working on a project dealing with Heraclitus the Allegorist and various polemical statements he makes in relation to philosophers who criticize Homer.
Education
B.A.,  Millsaps College, 2001 (Classical Studies).
Ph.D., University of Cincinnati, 2010 (Classical Philology).
Publications
Articles & Book Chapters
"Conflict and Emotion in Medea's 'Irrational' Dream (A.R. 3.616-35)" Acta Classica 53 (2010): 49-67.
"Philo of Alexandria's Use of Sleep and Dreaming as Epistemological Metaphors in Relation to Joseph" The International Journal of the Platonic Tradition 6.1 (2012) (forthcoming)
Reviews
Struck, Peter. 2004.

The Birth of the Symbol

. Princeton, N.J.PrincetonUniversity Press.

Studia Philonica Annual

21 (2009).
Kuzminski, Adrian. 2008.

Pyrrhonism: How the Greeks Reinvented Buddhism

.Lanham: Lexington Books.

Philosophy East and West

60:3 (2010)
Presentations & Lectures
Paper Presentations
Philo of Alexandria's Philosophy of Dreams. CAMWS, Minneapolis, MN. 04-2009.
Lucretius' Split Personality: Continuing the Reconciliation. CAMWS, Tucson, AZ. 04-2008.
Medea's Dream and the Psychology of Emotion: Argonautica 3.616-35. OCC (Ohio Classical Conference), Xavier University, Cincinnati, OH. 10-2006.
The Tradition of Iliad 15.189 and the Pythagorean Triad. Sumer to Caesar, Hebrew Union College, Cincinnati, OH. 04-2006.
Experience & Service
Courses Taught
 15-LATN-101 ELEMENTARY LATIN.
 15-LATN-102 ELEMENTARY LATIN.
 15-LATN-103 ELEMENTARY LATIN .
 15-LATN-211 INTERMEDIATE LATIN.
 15-LATN-212 INTERMEDIATE LATIN (Cicero).
 15-LATN-213 INTERMEDIATE LATIN  (Ovid).
 15-CLAS-111 INTRO TO CLASS CIVH (Classical Greece).
 15-CLAS-112 INTRO TO CLASS CIVH (Rome).
 15-CLAS-355 ANCIENT ATHENS  (Prostitutes, Slaves, and Scoundrels).
 15-GRK-301 ATTIC PROSE  (Xenophon).