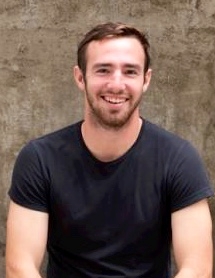 Kevin  Lee  Hunter 
Email: This email address is being protected from spambots. You need JavaScript enabled to view it.

Kevin Hunter is a second year Ph.D. student in Classical Archaeology. He earned his B.A. in Classics with a minor in Modern Greek Studies from San Francisco State University. His research interests include the Early Iron Age Aegean and the archaeology of the Cyclades. He has participated in fieldwork on the Cycladic islands of Despotiko and Kythnos as well as at the Palace of Nestor in Pylos.
Education
A.A., Fresno City College, Fresno, CA, 2012 (Social Sciences).
B.A., San Francisco State University, San Francisco, CA, 2015 (Classics Major and Modern Greek Studies Minor).