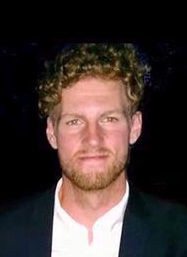 Brent    Arehart 
Email: This email address is being protected from spambots. You need JavaScript enabled to view it.

Brent Arehart graduated from the University of Mary Washington with a B.A. in Classics and Religion. He is a third year PhD student in Ancient History with interests in ancient medicine, pharmacology, the history of science, and early Christianities.
Education
BA, University of Mary Washington, Fredericksburg, VA, 2012 (Classical Civ, Religion).
Publications
Articles & Book Chapters
Arehart, B. 2018. "A Note on Oribasius' Molluscs (Syn. 1.6)," Mnemosyne 71.1: 177-181.
Experience & Service
Courses Taught
 -LATN-1011 ELEMENTARY LATIN 1 .
 -LATN-1012 ELEMENTARY LATIN 2 .