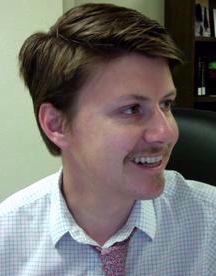 Colin  Robert  Shelton 
Title: 
Office:   
Tel: 
Email: This email address is being protected from spambots. You need JavaScript enabled to view it.

Research Interests:
Roman literature; anthropological approaches to ancient Rome; linguistics

Current Projects:
I am a cultural historian of ancient Rome-- I am interested in how Romans defined their world, and how Roman patterns of thought can continue to surface in places and times far from Rome.

My major ongoing project is a book with the working title Etymology and the End of the Republic. In it, I explore Roman ideas about where names come from, and in particular how these notions came to be politicized during the crisis-ridden life of Julius Caesar.

My other current project focuses on the history of emotion, and in particular, blushing. Romans, it seems, observe that the body can get hot, break out in sweat, and turn red both because of 'embarrassed' and 'angry' emotions. But they do not talk about these two kinds of bodily transformation in the same way. My work asks why.
Education
PhD, University of Washington, Seattle, 2011 (Classics).
BA (Honours), University of Winnipeg, Winnipeg, 2006 (Classics).
Experience & Service
Work Experience
2014-2015,  Assistant Teaching Professor, University of Victoria, Victoria, BC.