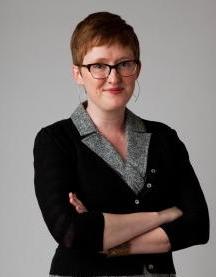 Lauren    Ginsberg 
Title:  Associate Professor
Office:  501  Blegen Library
Tel: 513-556-2636
Email: This email address is being protected from spambots. You need JavaScript enabled to view it.

Lauren Ginsberg is a philologist with wide interests across Greek and Latin literature, especially in Roman drama, epic, and historiography. She is particularly interested in the intersection of poetry and historiography, both in terms of how poetry seeks to commemorate historical events and how historical works respond to and adapt poetic predecessors. Her work also engages with various theories of cultural memory. Her first book, Staging Memory, Staging Strife (OUP 2017) investigates the anonymous historical drama, the Octavia, and the literary strategies through which the play reshaped the memory of Julio-Claudian Rome. For her next project she is turning to Lucan's use of the prose histories that preceded him, in particular the De Bello Civili of Julius Caesar. Her research has been supported by several grants and awards including the American Academy of Rome (Rome Prize Fellow 2017-18), the Loeb Classical Library Foundation, the Fondation Hardt, and the Mellon Foundation.
Education
Ph.D. in Classics, Brown University, Providence, RI, 2011.
B.A. in Classics, Cornell University, Ithaca, NY, 2003.
Research Information
Research Interests
Roman literature, especially drama, epic, and historiography; cultural memory theory; narratives of civil war (ancient and modern); Roman art and architecture
Research Support
Loeb Classical Library Foundation Fellowship.  2015 to 2016. Status: Completed.
Memoria Romana Fellowship, Max-Planck Prize for International Cooperation.  2010 to 2011. Status: Completed.
Andrew W. Mellon Fellowship in Humanistic Studies, Woodrow Wilson National Fellowship Foundation.  2005 to 2006. Status: Completed.
Junior Research Fellowship (Oct 2015), Fondation Hardt pour l'Étude de l'Antiquitê Classique.  2015 Status: Completed.
Andrew Heiskell Post-Doctoral Rome Prize Fellow, American Academy of Rome.  2017 to 2018.
Publications
Books
L. Ginsberg (2017) Staging Memory, Staging Strife: Empire and Civil War in the Octavia. Oxford University Press.
Articles & Book Chapters
L. Ginsberg (2015). Don't Stand So Close To Me: Antigone's Pietas in Seneca's Phoenissae. Transactions of the American Philological Association, 145(1), 199-230.
L. Ginsberg (2013). Wars More than Civil: Memories of Caesar and Pompey in the Octavia. American Journal of Philology, 134(4), 637-74.
L. Ginsberg (2011). Ingens as an etymological pun in the Octavia. Classical Philology, 106(4), 357-60.
L. Ginsberg (2015) "Tragic Rome? Roman Historical Drama and the Genre of Tragedy" in the Brill Companion to Roman Tragedy (G. Harrison, ed): 216-37.
L. Ginsberg (2016) "Jocasta's Catilinarian Oration (Sen. Phoen. 632-43)" Classical Journal 111.4: 483-94.
L. Ginsberg (2016) "History as Intertext and Intertext as History in the Octavia's Popular Riot" in Roman Drama and its Contexts (Trends in Classics Supplementary Volumes n. 34). S. Frangoulidis, S. Harrison, G Manuwald, eds. pp. 417-32.
Reviews
L. Ginsberg (2014). A Companion to the Neronian Age.BMCR,
Experience & Service
Work Experience
2012 to Present,  Assistant Professor of Classics, University of Cincinnati, Cincinnati, OH.