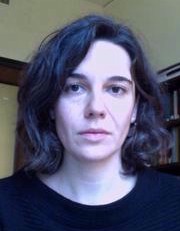 Valeria  V  Sergueenkova 
Title:  Assistant Professor
Office:   
Tel: 
Email: This email address is being protected from spambots. You need JavaScript enabled to view it.

I am a philologist specializing in the fields of ancient historiography and the history of science, especially medicine, natural history and geography. I am particularly interested in the connections between the inquiry into the past and the inquiry into nature, between what today we would call 'history' and 'science'; ultimately, I am interested in confronting the broader problem of the modern disciplinary compartmentalization of 'the humanities' and 'the sciences'. My main current project (A Science of the Past: Herodotus' Histories between Nature and Culture) focuses on the scope and methods of Herodotean historie and explores questions related to the origin and nature of classical historiography as well as about the history of ancient science and speculative thought more generally. My other research at the moment investigates the intersections between history and science across different genres and media in a diachronic perspective. Current projects include an analysis of the 'Nile mosaic' from Palestrina in the context of the conventions of ancient historiography and cartography as well as in relation to early modern scientific illustrations, an article on the interests of eighteenth-century geologists in the methods and concepts of ancient historians, as well as an article exploring the connections between zoological and geographical knowledge in classical ethnography against a Near Eastern background.
Education
Ph.D., Harvard University, 2009 (Classical Philology).
B.A., Princeton University, 2000 (Classics).
Experience & Service
Work Experience
2010-2011,  Lecturer in Classics, Vanderbilt University, Nashville, TN.